IMP ORK
Live at the Walker
Conducted by John Devine
IMP ORK was formed in 1986 by saxophonist John Devine and cellist Michelle Kinney. The orchestra's first appearance at the Walker was in June 1987 with guest conductor Butch Morris.
They have since worked with numerous other guest artists including Roscoe Mitchell, Don Cherry, Ernie Watts, Julius Hemphill, and Edwina Lee Tyler.
The group ranges in instrumentation from a seven-piece brass choir to a 32 piece big band/chamber orchestra hybrid. For this performance they are configured as a slightly shrunken jazz big band.
"'We' was the word, as was 'us' and 'ours'. We wanted to bring our music to life through performance; each of us being allowed the freedom to indulge our unique musical fantasies. We aimed for the ultimate in musical expression within a collective: a catch-22 that made for all kinds of unprecedented music. This giant, reactionary, schizophrenic, multi-limbed, left-handed Frankenstein, kicked its way out of the stifling political and cutural mire of a right-wing Reagonomics climate. Surprisingly, our community embraced us (but then, we are in Minnesota…) and the friendly monster established itself, bore offspring, matured, and eventually calmed down (sometimes). Within our ranks we have had great fights, friendships, love affairs and artistic revelations. We know that in our better moments our performances brought huge guffaws of laughter from our audiences, which might be our greatest claim to fame — that and helping to kill the NEA." –Michelle Kinney
"Because of the unlikely coincidence of a good recording of a good performance of good compositions, we are finally able to release a recording of the ensemble" -John Devine
Sample Track: Two Five Six of the We Dog Cat
Special Thanks to:
The Staff at Walker Art Center
The Jerome Foundation
The Walker Church
In the Heart of the Beast Puppet and Mask theater
The Loring Cafe, Bar and Playhouse
all the other musicians and organizations who have helped us along the way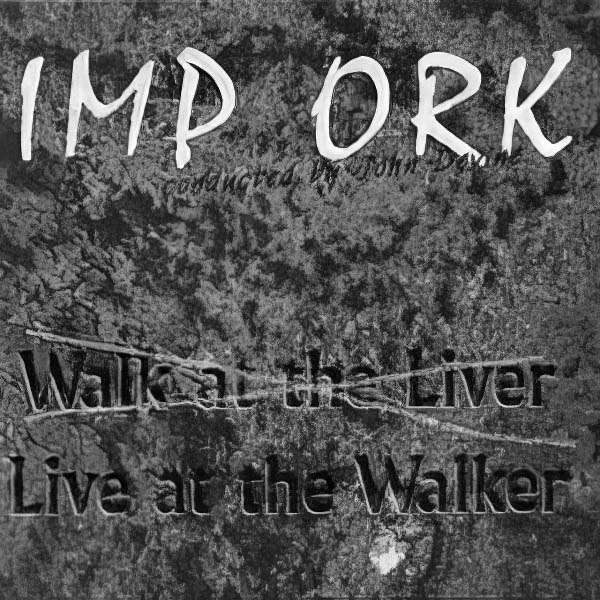 Tracks
Track 2: Jon Pemberton & Tom Lewis
Track 4 & 10: Bill Lang
Track 5: Scott Mateo Davies & Michelle Kinney
Track 6 & 12: Michelle Kinney
Track 8: Jon Pemberton
Composers
William Reed Lang, Track 1
John Devine, Track 2 & 3
Michelle Kinney, Track 4 (arrangement, John Devine)
Musicians
Trumpet: Mark Sutton, Gene Adams (tracks 1 & 2)
Trombone: Steve Sandberg, Homer Lambrecht
Euphonium: Brad Bellows
Tuba: Tom Wells
Soprano Sax: John Devine
Alto Sax: LeAnn Lindgren, Scott Fultz
Tenor Sax: Tom Church, James Wallace
Baritone Sax: Kevin Frawley
Guitar: Charles Braden
Bass: Dick Studer
Drums: Alden Ikeda
Info
Recorded June 10, 1995 at the Walker Art Center Auditorium, Minneapolis, Minnesota
Recorded by Stefan Kren
Mastered by Matthew Zimmerman at Wild Sound
Produced by John Devine
Cover Art and Production by Corey Sevett